Staff
Megan Brewer – Staff Attorney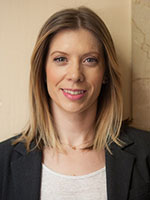 Megan Brewer joined the Law Offices of Stacy Tolchin in March of 2015. Before joining the Law Offices of Stacy Tolchin, Ms. Brewer served as an Asylum Officer with the United States Citizenship and Immigration Services (USCIS) in Anaheim, CA, where she adjudicated Asylum and NACARA applications and interviewed applicants for Credible Fear and Reasonable Fear. Prior to working at the Asylum Office, Ms. Brewer was an attorney with a private immigration firm in Pasadena, CA. Ms. Brewer is a 2009 graduate of the UCLA School of Law with an emphasis in Critical Race Studies.
Samantha Rodriguez- Immigration Removal Defense Fellow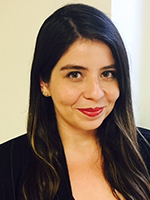 Samantha Rodriguez joined the Law offices of Stacy Tolchin as the Immigration Removal Defense Fellow in 2016. Ms. Rodriguez is a 2016 graduate from the UC Irvine School of Law. During law school, Ms. Rodriguez focused heavily on public interest law and immigration advocacy-related work. Additionally, she has worked at National Immigration Law Center, Neighborhood Legal Services, Los Angeles, and in the University of California, Irvine School of Law Immigrant Rights Clinic, where she successfully represented detained immigrants in their bond hearings. Prior to law school, Ms. Rodriguez volunteered for a year at Children's Hospital, Los Angeles. She is a 2012 summa cum laude graduate of the University of California, Riverside where she double majored in art history and psychology.
Yadira Limon – Legal Assistant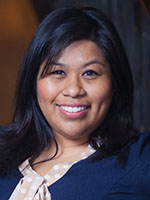 Yadira Limon is a legal assistant with the Law Offices of Stacy Tolchin, where she assists in the preparation of cases before the Department of Homeland Security and the Executive Office for Immigration Review (Immigration Court). Prior to joining the Law Offices of Stacy Tolchin, Ms. Limon was a legal assistant with Van Der Hout, Brigagliano & Nightingale, LLP for three years. Yadira holds a Masters Degree in Philosophy and is fluent in Spanish. She is a graduate of California State University, Los Angeles.
Pedro Gutierrez – Administrative Assistant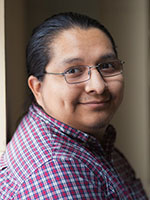 Pedro Gutierrez has been a part-time administrative assistant at The Law Offices of Stacy Tolchin since early 2013. Pedro is responsible for the organization and maintenance of our filing system, assists in court filings, legal document retrieval, and the daily tasks of the office. He also attends Chaffey College and is studying both Business and Music. He has a passion for all things music and repairs guitars in his spare time. Prior to working for the firm, Mr. Gutierrez and his family were clients of the Law Offices of Stacy Tolchin.