Stacy Tolchin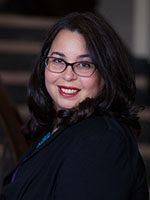 Ms. Tolchin has practiced exclusively in immigration law since 2001. Prior to establishing the Law Offices of Stacy Tolchin in December 2010, Stacy was a staff attorney with Van Der Hout, Brigagliano & Nightingale, LLP, a San Francisco-based immigration law firm.
Ms. Tolchin specializes in complex deportation cases and primarily litigates before the Courts of Appeals and United States District Courts, as well as the Executive Office for Immigration Review. She also speaks regularly at conferences regarding federal court immigration litigation, removal defense, and national security immigration cases.
Education
University of California at Los Angeles, Juris Doctor, 2001 (Program in Public Interest Law and Policy)
Oberlin College, Bachelor of Arts, 1996
Memberships
National Immigration Project for the National Lawyers Guild, Board of Directors, Chair
American Immigration Lawyers Association, Member
National Lawyers Guild, Member
Los Angeles County Bar Association, Member
Awards and Acknowledgements
Super Lawyers: 2012-2017
National Lawyers Guild of Southern California Annual Award (2017)
American Immigration Lawyers Association's Jack Wasserman Award for Excellence in Immigration Litigation (2009)
American Civil Liberties Union of Southern California Equal Justice Advocacy Award 2009
National Immigration Law Center Annual Award (2008)
"Unsung Hero" Award from the National Lawyers Guild of the Bay Area (2007)
Arab-American Anti-Discrimination Committee of San Francisco (2003)
Select Cases
Alvarado-Herrera v. Garland, 993 F.3d 1187, 1190 (9th Cir. 2021) (establishing the legal standard for the "reasonable fear" screening test before an immigration judge)
Arce v. United States, 899 F.3d. 796 (9th Cir. 2018) (establishing that the federal courts have authority to consider damages actions under the Federal Tort Claims Act in cases involving unlawful deportations)
Nightingale v. U.S. Citizenship & Immigr. Servs., 507 F. Supp. 3d 1193, 1211 (N.D. Cal. 2020) (nationwide permanent injunction issued against USCIS for failure to comply with Freedom of Information Act deadlines)
Garcia v. United States Customs & Border Prot., No. CV215468DMGJEMX, 2021 WL 4815945, at *3 (C.D. Cal. Aug. 20, 2021) (district court decision enjoining the accrual of unlawful presence while Mr. Garcia challenged the denial of his immigrant visa)
Rios v. United States Citizenship & Immigr. Servs., No. CV202370CBMPVCX, 2021 WL 4860686 (C.D. Cal. Feb. 26, 2021) (district court decision finding that applicant was eligible for permanent resident status)
Gastelum Chavez v. Lynch, No. CV147566DMGAGRX, 2016 WL 4402795, at *8 (C.D. Cal. Aug. 16, 2016) affirmed by Chavez v. Sessions, No. 16-56349, 2017 WL 4216973 (9th Cir. Mar. 3, 2017) (declaring petitioner to have acquired United States Citizenship based on his grandmother's birth in the United States)
Torosyan v. Nielsen, No. 218CV5873PSGSK, 2018 WL 6167918, at *1 (C.D. Cal. Oct. 26, 2018) (order preliminarily enjoining application of bond regulation as unlawful to statute)
Durst v. Nielsen, No. 18CV5415CBMJEMX, 2019 WL 2895631, at *3 (C.D. Cal. Jan. 7, 2019) (order denying government's motion to dismiss in challenge to immigration bond forfeiture decision)
Singh v. United States Citizenship & Immigration Servs., No. SACV-17-1538-JVSJCGX, 2019 WL 2620948 (C.D. Cal. Apr. 15, 2019) (granting preliminary injunction staying removal for applicant for permanent residency with outstanding removal order)
Awais v. Customs and Border Protection, et al., No. 8:18-cv-00701-DOC-SK (C.D. Cal.) (granting stay of removal pending challenge to expedited removal order)
Bonilla v. Lynch, 840 F.3d 575 (9th Cir. 2016) (establishing sua sponte jurisdiction to review denials of motions to reopen based on change in law)
Brown v CBP, 132 F.Supp.3d 1170 (N.D. Cal. 2015) (denial of Government's Motion to Dismiss in proposed class action challenging US Customs and Border Protection's failure to timely respond to Freedom of Information Act requests)
Hassine v. Johnson, 53 F. Supp. 3d 1297 (E.D. Cal. 2014) (Attorneys' fees case for naturalization matter pending in district court.)
Husyev v. Mukasey, 528 F.3d 1172 (9th Cir. 2008) (finding that courts have jurisdiction to review agency's failure to follow asylum regulations)
Silaya v. Mukasey, 524 F.3d 1066 (9th Cir. 2008) (finding that victim of gang-rape in the Philippines had suffered past persecution based on her father's political opinion)
Duran-Gonzalez et. al. v. DHS., — F.Supp.2d —-, 2006 WL 3289769 (W.D.Wash., Nov. 13, 2006) (class action challenging Department of Homeland Security's failure to follow Ninth Circuit precedent in consideration of applications for adjustment of status where the applicant had been previously deported) overturned by Duran-Gonzalez v. DHS, 508 F.3d 1227 (9th Cir. 2007);
Padilla-Padilla v. Gonzales, 463 F.3d 972 (9th Cir. 2006) (challenge to Board of Immigration Appeals' failure to follow its internal regulations)
Singh v. Still, 470 F.Supp.2d 1064 (N.D. Cal 2007) (successful petition for writ of mandamus challenging Department of Homeland Security's unreasonable delay in the adjudication of applications for permanent residency)
Zavala v. Ridge, 310 F. Supp. 2d 1071 (N.D. Cal. 2004) (Department of Homeland Security's "automatic stay" regulation that keeps non-citizens in custody while their immigration cases are pending, even after an immigration judge has ordered their release, is facially unconstitutional)
Araujo v. INS, 301 F. Supp. 2d 1095 (N.D. Cal. 2004) (Federal Tort Claims Act action finding that the United States government was liable for damages to a non-citizen for unlawful deportation).
Admissions
United States Supreme Court
United States Courts of Appeals for the Ninth, Tenth, Fifth, and Second Circuits
U.S. District Courts for the District of New Mexico; and Northern, Eastern, Central, and Southern Districts of California
State Bar of California